Our special projects and International touring activities create opportunities both for M.A.M. clients and for other, selected orchestras and ensembles with whom we work on a non-exclusive, project by project basis.
Recent and future touring projects include:
Concerto Copenhagen 25th Anniversary Tour
This wonderful Danish orchestra under the direction of Jordi Savall will tour in November 2016 as follows:
23rd November 2016 - Copenhagen

25th November 2016 - Budapest

26th November 2016 - Brussels

27th November 2016 - Cologne
From Vienna into the big wide world
(Von der Ameisgasse in die Welt)
Andrea Eckert

sings

Lotte Lenya
The biographical one-woman show "From Vienna into the big wide world" about the world-famous Lotte Lenya tells through the famous chansons the dazzling life of this great artist born in Vienna and makes the fascination of a former big star rise again.
More detailed information can be downloaded.
Salzburg Marionette Theatre Debut in China
37.000 days devoted to puppetry. The Salzburg Marionette Theatre has existed for 102 years. In its long history this famous private institution has never performed in China.
It is with huge delight that MAM Management brings SMT to China in October / November 2015 with two of its famous works: "The Sound of Music" and Tchaikovsky's "The Nutcracker".
More information can be downloaded.
Alexei Lubimov made his long-awaited debut in Taiwan
at Bloomington Arts to the delight of the Taiwanese audience on November 27, 2014.
Dame Evelyn Glennie takes Her Great Highland Bagpipes to Hong Kong
Evelyn Glennie performs with the City Chamber Orchestra of Hong Kong on 30th May 2013.
Repertoire to include:
Karl Jenkins; "La Folia" for Marimba and Strings
Ned Roram, Concerto for Mallet instruments
Sir Peter Maxwell Davies, An Orkney Wedding with Sunrise
Nuria Rial
and the
Festival Strings Lucerne
conducted by
Enrico Onofri
tour Europe between 1 - 12 February 2015.
Nuria Rial, soprano
Camerata Salzburg Tour
with
Piotr Anderszewski, piano
in January 2013
Piano... and Fugue
Beethoven
Great Fugue in B Major op.133
Mozart
Piano Concerto in A Major KV 488
***********************
Mozart
Adagio & Fugue in C minor KV 546
Beethoven
Piano Concerto No 1. in C Major op.15
OR Piano Concerto No.4 in G Major op 58
RED PRIEST
Asia-Pacific Tour 2012
China - Malaysia - Australia
RED PRIEST is the only early music group in the world to have been compared in the press to the Rolling Stones, Jackson Pollock, the Marx Brothers, Spike Jones and the Cirque du Soleil.
This extraordinary acoustic foursome has been described by music critics as 'visionary and heretical', 'outrageous yet compulsive', 'wholly irreverent and highly enlightened', 'completely wild and deeply imaginative', with a 'red-hot wicked sense of humour' and a 'break-all-rules, rock-chamber concert approach to early music.'
Two Programmes will be presented on this tour:
"Nightmare in Venice" & "Pirates of Baroque"
7 January –
16 January 2012
Camerata Salzburg
China Tour May 2011
Fri. 20.5. 2011
National Centre for the Performing Arts (NCPA), Beijing
Sun. 22.5. 2011
Guangzhou Opera House (GOH), Guangzhou
Dame Evelyn Glennie & Concerto Budapest;
Budapest Spring Festival, Hungary
March 27th 2010
Palace of Arts - Béla Bartók National Concert Hall, 7:30 pm
Evelyn Glennie
Askell Masson: Concert piece for snare drum and orchestra
Vivaldi: Concerto for soprano flute in C Major (Arrangement for vibraphone and orchestra by Evelyn Glennie)
Mussorgsky: A Picture at an Exhibition
James Macmillan: Veni, veni, Emmanuel – concerto for percussion and orchestra
Conductor: András Keller
With: Concerto Budapest
Dame Emma Kirkby, Michael Chance & Florilegium;
Budapest Spring Festival, Hungary
April 4th 2010
Uránia National Cinema Palace, 7:30 pm
Emma Kirkby, Michael Chance and Florilegium
Vivaldi: Symphony for strings in G major, RV 146
Vivaldi: Salve Regina (G minor), RV 618
Pergolesi: Flute concerto in D major
Pergolesi: Salve Regina (A minor)
Pergolesi: Flute concerto in G major
Pergolesi: Symphony for cello and continuo in F major
Pergolesi: Stabat Mater
Camerata Salzburg &
Thomas Quasthoff,
Bass-Baritone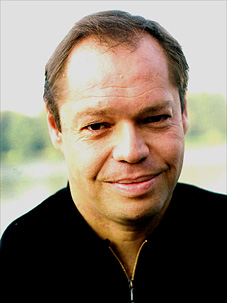 March 2011
Camerata Salzburg and Joshua Bell
Opening Concert of the Budapest Spring Festival, 20 March, 2009
Venue: Palace of Arts - National Concert Hall
Program: Tchaikovsky: Violin Concerto
Beethoven: Symphony No 7
Soloist: Joshua Bell - Violin
Conductor: Louis Langrée
Florilegium & Dame Emma Kirkby & Robin Blaze
Pergolesi 300th Anniversary 2010, Programm to include "Stabat Mater" &"Salve Regina"
New College Choir Oxford
Monteverdi´s Vespers in Budapest and Györ in October 2008.
New College Choir conducted by Edward Higginbottom,
Charivari Agréable directed by Kah-Ming Ng
Soloists: Susan Gilmour Bailey (Sop), Grace Davidson (Sop), Mark Dobell (Ten) & Thomas Hobbs (Ten)
6 October Richter Hall, Györ, Hungary
7 October Ferenc Liszt Music Academy, Budapest, Hungary